"We treat our patients as family."
Welcome to
Midwest Surgery Center
We promise to provide exceptional surgical treatment for patients suffering from ear, nose, and throat disorders. Our board certified otolaryngologists will ensure your total comfort and satisfaction in every way by offering treatment for outer, middle, and inner ear conditions, nasal and sinus issues, and throat disorders.
Preparing for Your Surgery
1

Talk To A Nurse

After your doctor's office has scheduled your procedure, you will be contacted by a registered nurse one to two working days prior to your scheduled surgery. The nurse will review your medical history, give you a time to arrive at Midwest Surgery Center and answer any questions you may have regarding your surgery.
2

Complete A Patient Registration Form

Please be sure to complete our Patient Registration Form which was included in the Midwest Surgery Center booklet provided at the booking of the surgery. Please mail or fax the completed form to

Midwest Surgery Center
2080 Woodwinds Dr UNIT 110, Woodbury, MN 55125
3

Read Our Guide On Pre-Procedure Instructions Below

To ensure your surgery goes as smoothly as possible, we've put together a handy guide regarding all the usual pre-operational protocol on food and drink intake, etc., and other lesser thought of particulars to keep you comfortable. For our pediatric patients, we've prepared a companion guide, as well.
Midwest ENT is here to keep you as safe and as comfortable as possible before, during and after your scheduled surgery. If a nurse has not reached you by 12 p.m. one working day prior to surgery, please contact Midwest Surgery Center at (651) 642-9199. If you become ill prior to your scheduled procedure, please notify Midwest Surgery Center at (651) 642-9199.
Pre-Procedure Guidelines
You will be asked not to eat or drink anything after midnight the night before your surgery. Specific information will be given to you during the pre-operative interview.
If you are on insulin, please obtain specific instructions regarding your dosage for the day of the procedure from your prescribing physician and bring your insulin with you.
Do not smoke, chew gum or tobacco, eat mints or candy the morning of your procedure.
Please refrain from using perfume, cologne or lotions the day of the procedure.
You may brush your teeth and rinse.
We recommend that you dress comfortably, in casual, loose-fitting clothing and flat shoes.
Please do not wear makeup or nail polish.
Please remove all jewelry and piercings and leave your valuables at home. Bring cases for your glasses, contact lenses and hearing aids, if applicable.
Please bring your insurance cards and photo identification (e.g., driver's license or government-issued identification card).
You will be required to have a responsible adult drive you home. All patients receiving sedation or anesthesia are required to have someone stay with them for the first 24 hours following your surgical procedure. You should not be alone.
Activities on the day of your surgery should be kept to a minimum, please allow for rest periods once you have returned home.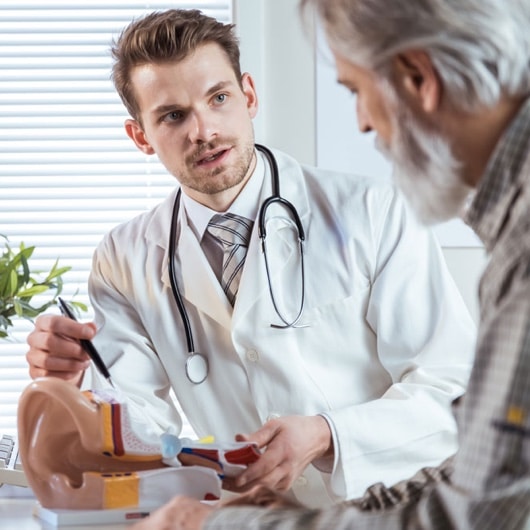 Our Surgery Team
Request Appointment Today!
To request an appointment or to connect with our team, please complete the form below. Our team will contact you during our regular business hours. For a medical emergency, please call 911.
(651) 702-0750