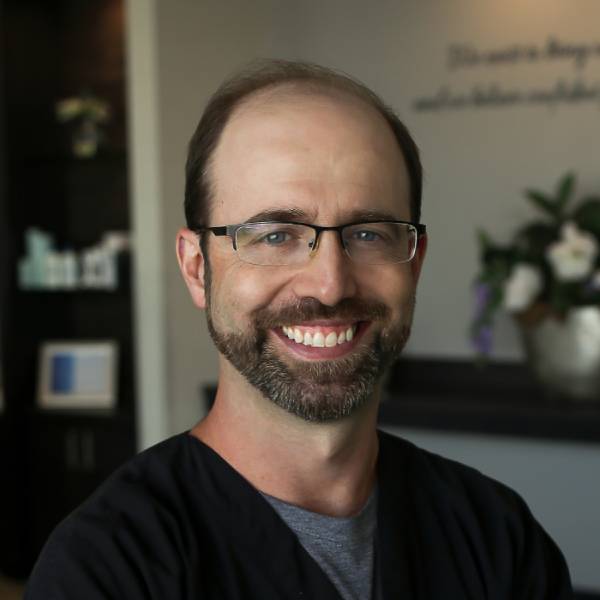 Garrett R. Griffin
M.D.

• Double-board certified by the American Board of Facial Plastic and Reconstructive Surgery and the American Academy of Otolaryngology, Garrett R. Griffin is a facial plastic surgeon with Midwest Facial Plastic Surgery.
• A lifelong love of drawing was the catalyst that led Dr. Garrett Griffin to pursue his medical specialty.
• Being able to combine artistry with science and surgical skill attracted him Facial Plastic and Reconstructive Surgery, and he firmly believes the two are complimentary.
• This philosophy transcends throughout his work as all cosmetic surgeries must include a reconstructive component to ensure that the results are natural and long-lasting.
• Likewise, the goal of any facial reconstructive surgery is to fully restore the patient's appearance and beauty.
• Dr. Griffin's medical training began at the University of Virginia Medical School where he graduated in the top 3 in his class.
• He went on to complete his Head and Neck Surgery residency at the University of Michigan.
• From there, Dr. Griffin traveled West to complete his fellowship in Facial Plastic and Reconstructive Surgery at the University of Southern California and Cedars-Sinai Hospitals in Beverly Hills, California.
• Completing this training on the West Coast, a part of the country world-renowned for its plastic surgery skill, gained him considerable experience.
• Dr. Griffin's surgical skills quickly advanced in performing aesthetic facial surgeries including facelifts, cosmetic eyelid surgery (blepharoplasty), otoplasty, and rhinoplasty.
• He trained directly under Dr. Paul Nassif, one of the featured plastic surgeons on the E! Entertainment show, "Botched."
• During his time in California, Dr. Garrett Griffin also completed training with Dr. Babak Azizzadeh and Dr. Guy Massry at The Facial Paralysis Institute.
• It was there that he developed a passion for caring for patients with Bell's palsy and facial nerve injury. These are often devastating conditions affecting a person's social function and self-esteem.
• Dr. Griffin is currently one of the nation's experts in this field, and performs the full range of procedures for facial paralysis including hypoglossal- and masseteric-facial nerve substitution and free gracilis muscle transfer.
• For patients who develop synkinesis (unintended facial movements) after Bell's palsy, he combines filler and/or Botox injections and, if necessary, precisely-targeted surgery, to maximize facial symmetry and control.
• These complementary treatments and approaches make Dr. Griffin truly unique in his field.
• Dr. Griffin has presented his research at multiple national and international symposia and is the author of numerous medical book chapters and scientific publications regarding facial plastic and reconstructive surgery.
• He has been featured in the Wall Street Journal and on major local television shows including Twin Cities Live and the KSTC 45 Morning News.
• With a foundation solidified in sound and exemplary surgical skill, Dr. Garrett Griffin has grown a thriving cosmetic injectable practice as well. In this realm, his love of drawing and artistry truly shines as he utilizes Botox® and dermal fillers to achieve balance and youthfulness in his patients' faces.
• Dr. Griffin finds that these treatments can even enhance and extend the longevity of some of his surgical results.
• Dr. Garrett Griffin feels incredibly grateful to be able use his passion and skill to help restore his patients' self-confidence.
• Regardless of whether you are seeing him for a reconstructive or cosmetic procedure, rest assured that you will be met with kindness and respect, and that he will patiently educate you about all of your options.
• You can be certain that you are being cared for by one of the most skilled providers in the Midwest.
Awards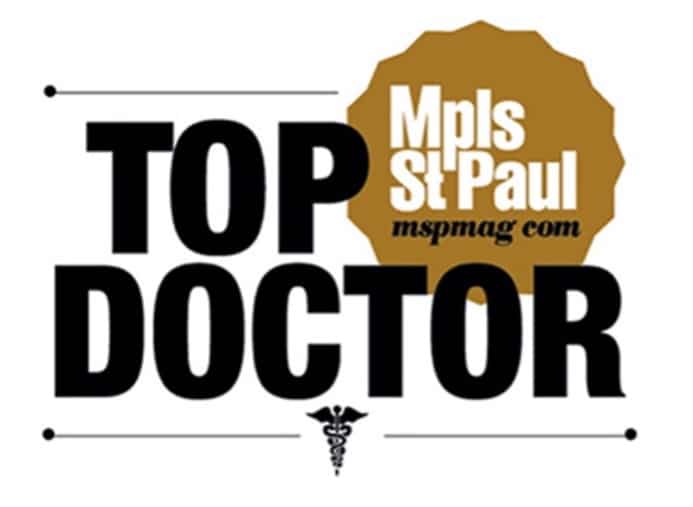 Specialties
Reviews
September 16, 2022

Dr. Griffin and his staff are amazing!! He did an awesome job on my nose! I'm so happy with the results!! The surgical team was fabulous as well! Very professional. caring , and attentive to all of my needs. Thanks to you Dr. Griffin and all of your staff.