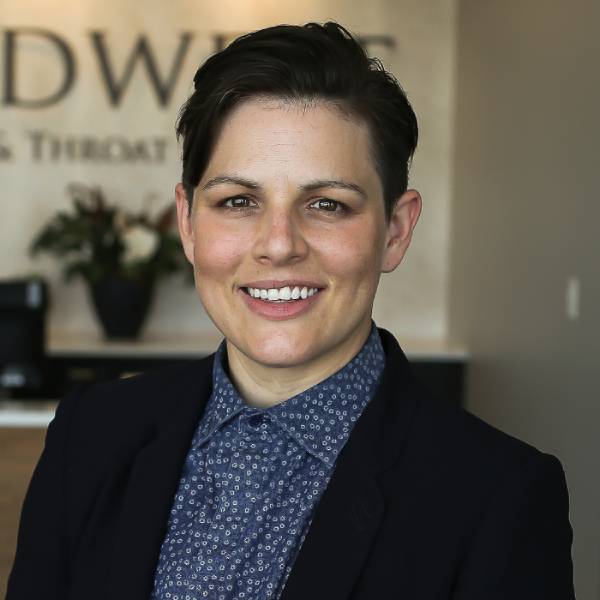 Sara Lynn Sterling
PA-C


• Sara Lynn Sterling received her Bachelor of Science degree in Health Science, Biological Studies from Truman State University.
• She continued to get her Master Medical Science in Physician Assistant Studies Midwestern University, Downers Grove, IL.
• Sara Lynn has a background in rhinology, sinus surgery, allergy and immunology and works alongside both the ENT and Allergy & Asthma providers here at Midwest.
Reviews
September 2023

I have had allergies my entire life. I only stayed recording AIT in my adult life. I am transferring care to Midwest ENT and Sara Lynn was amazing. She explained everything to me. I learned something new about Immuno therapy as well! I'm excited to continue my therapy.
November 09, 2022

PA Sterling is fantastic, and Midwest ENT is super lucky to have her! Her nurse was very kind and helpful, and the lady at the front desk (in the middle) was personable and helpful too! A great experience for my whole family with those 3 people. Great job all!
October 08, 2022

Heather (at the front desk), Idele, and Sara Lynn Sterling were all exceptional – incredibly patient, and kind and showed true care for my health and why I was there. I learned more about myself than just the allergies that I went in for and truly appreciated the excellent service. I highly recommend it.
May 2022

Jenny and Sara Lynn were amazing. So kind, personable, and they really listened! I couldn't have asked for a better more seamless appointment. Thank you!!
June 2022

PA-C Sara was very efficient and took the time to explain what she was doing. I will be seeing her for a follow up later this year
June 2022

Sara Lynn is a real positive in your organization. I definitely would come back for her, and the nurse was very uplifting!
July 2022

Everyone involved in my appointment was incredibly thorough. I felt heard. Overall, I had an excellent experience
July 28, 2022

Sara lynn was excellent
August 05, 2022

Sara Lynn Sterling was fabulous!
August 05, 2022

Sara Lynn Sterling was wonderful to work!! I appreciate her patience, understanding, and thoroughness.