Approximately 260,000 septoplasties are performed every year in the U.S., making it one of the most common procedures done by ear, nose, and throat providers (ENTs). Most often recommended for adults and teens, septoplasty may be used to treat or fix multiple conditions, including but not limited to:
Nasal polyps
Nasal obstruction
Chronic sinusitis
Chronic epistaxis (nosebleeds)
A study on the efficacy of septoplasty found that 77 out of 86 patients with a deviated septum reported a subjective improvement in their condition, with younger patients experiencing the most significant benefit.
Most septoplasties will follow similar procedures. Let's look at what you can expect before, during, and after a routine septoplasty surgery.
Before Septoplasty Surgery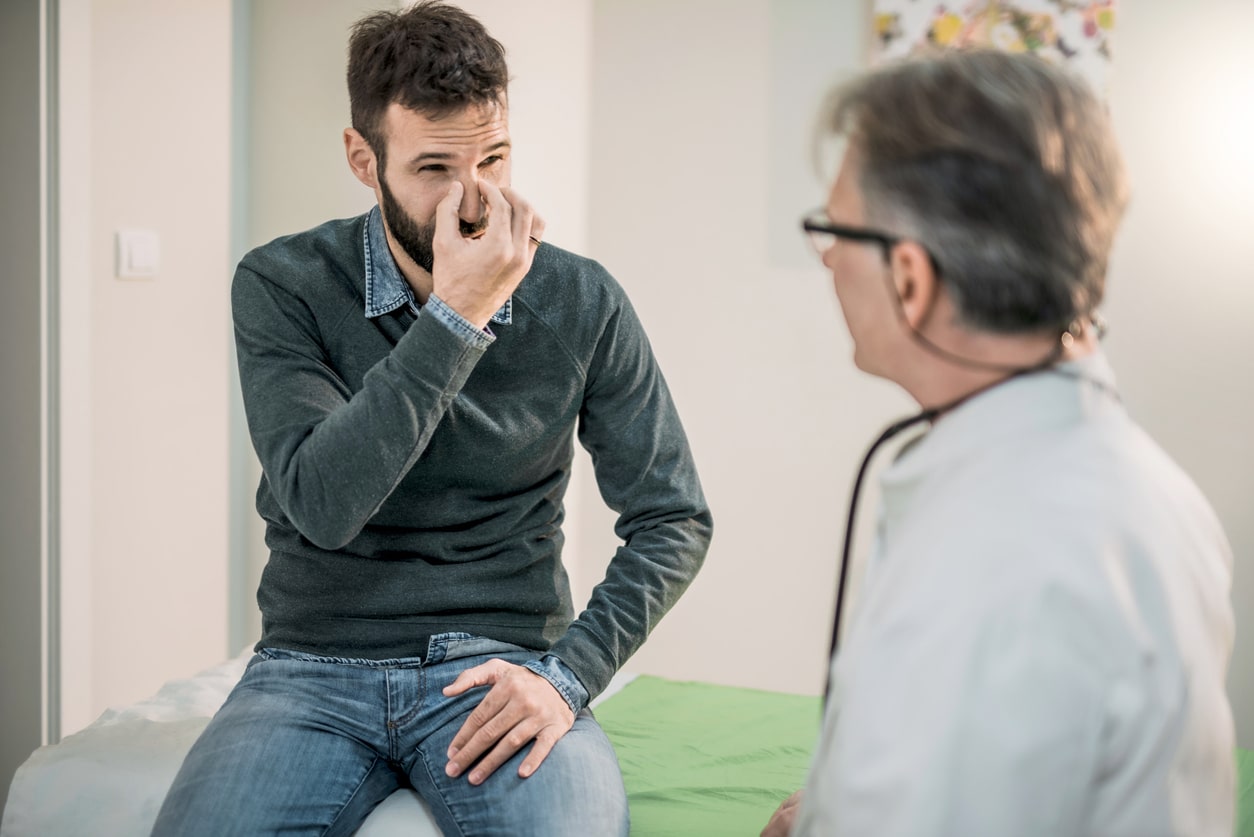 After scheduling your septoplasty, your ENT specialist will give you a list of pre-surgery care instructions.
Care instructions may include information such as when to stop eating and drinking, whether to continue taking certain medications and more. Care instructions must be followed precisely to prevent cancellation or postponement of your septoplasty.
During Septoplasty Surgery
Most septoplasty surgeries will adhere to the following steps:
Local or general anesthesia will be administered based on the complexity of your surgery.
The surgeon will make a small incision on one side of the nose.
The surgeon will lift the membrane protecting the septum and reshape or remove parts of the bone and cartilage to clear the blockage.
After the septum's structure has been reshaped, the surgeon will reposition the membrane over the septum. The surgeon may insert splints or soft packing to ensure nasal tissue remains in place and to prevent nosebleeds and scarring. In some cases, your surgeon may place dissolvable stitches, which will disappear over time.
After Septoplasty Surgery
Septoplasty is an outpatient surgery. This means that once the anesthesia wears off, you can go home. Your surgeon will give you post-op care instructions to manage pain, swelling and bleeding, as well as prevent possible injury to the sensitive areas. Post-op care instructions may include:
Keep your head elevated while you sleep.
Avoid blowing your nose for several weeks.
Wear clothes that don't need to be pulled over your head.
Avoid strenuous activities.
For more information about septoplasty surgery, call our board-certified specialists at Midwest Ear, Nose & Throat Specialists today.