Your eardrum, also known as the tympanic membrane, helps you hear by converting sound waves into vibrations that travel through the rest of the ear. Because of this, if the eardrum becomes damaged, your ability to hear can be impacted. We review everything you need to know about a ruptured eardrum below.
What Are the Symptoms of a Ruptured Eardrum?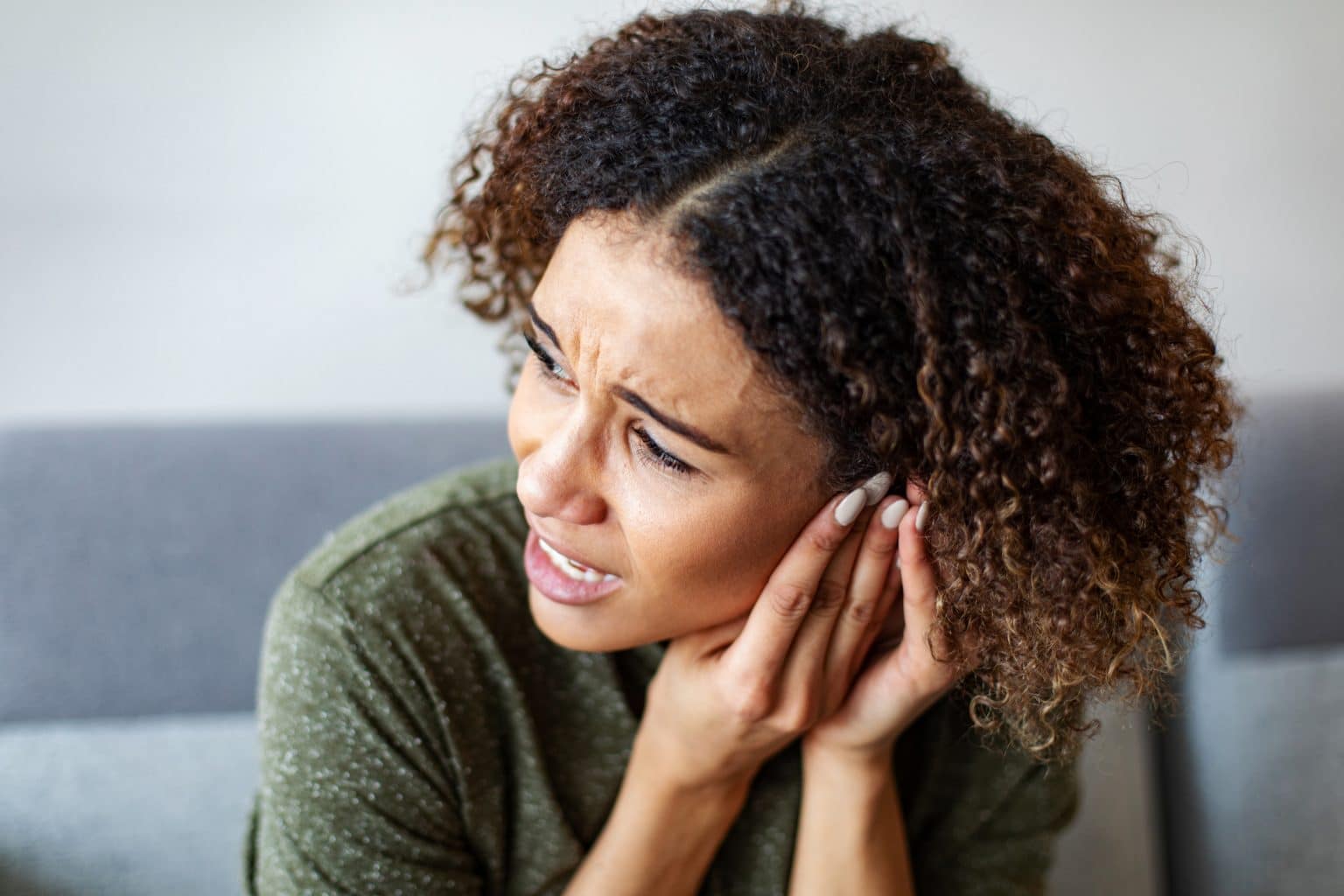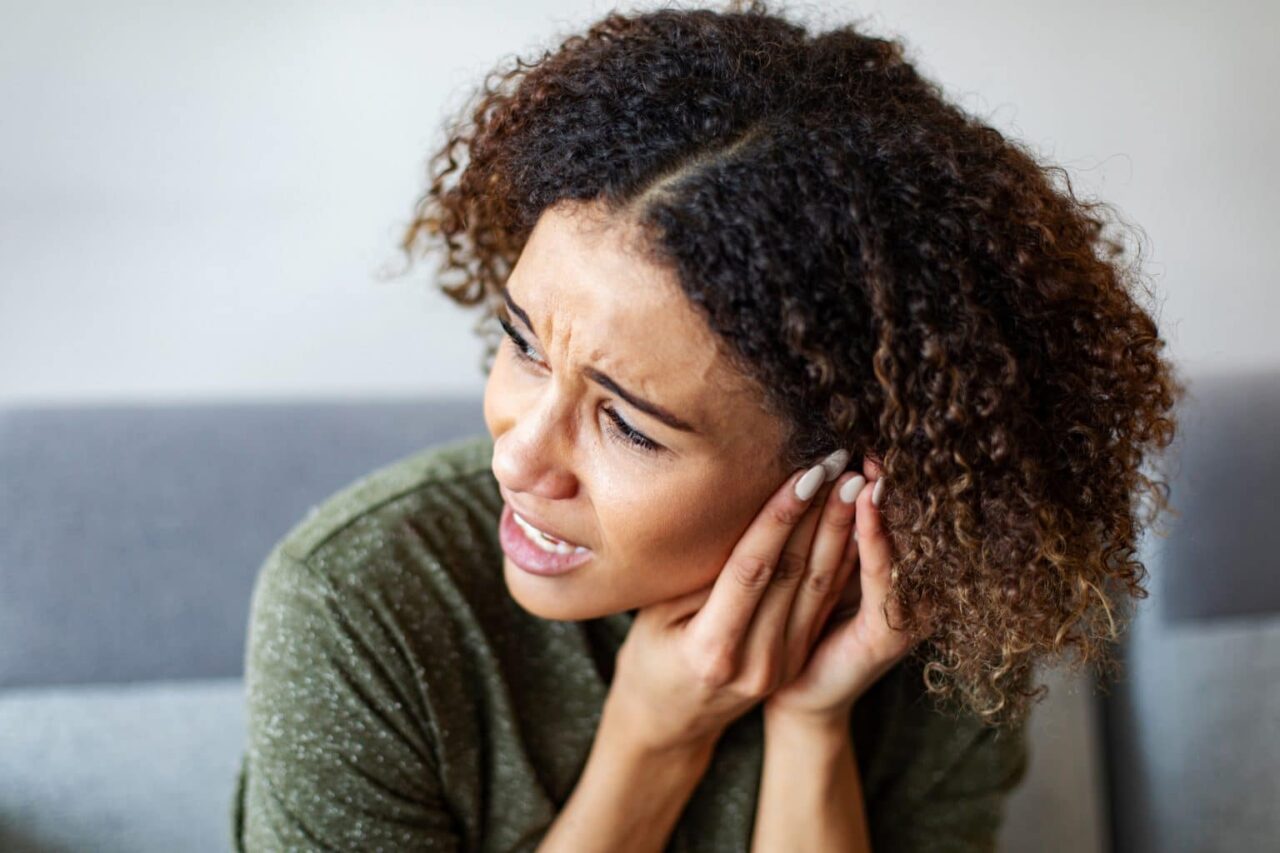 Signs and symptoms of a ruptured eardrum include:
Ear pain
Drainage from the ear
Hearing loss
Tinnitus (ringing in the ears)
Vertigo (spinning sensation)
Nausea and vomiting
What Causes a Ruptured Eardrum?
Some potential causes of a ruptured eardrum include:
Middle ear infection. Normally, the Eustachian tubes (which connect the middle ear to the back of the throat) drain fluids from the middle ear. However, when they become blocked, usually due to inflammation, the fluid can become trapped, resulting in a middle ear infection. If enough fluid builds up, it can burst the eardrum.
Barotrauma. Barotrauma is a type of stress exerted on the eardrum when the air pressure in the middle ear does not equal that of the environment. Severe pressure caused by rapid altitude change can cause the eardrum to rupture, like when taking off or landing.
Acoustic trauma. This type of trauma is caused by exposure to an extremely loud sound, like an explosion. In rare cases, this can cause the eardrum to rupture.
Foreign objects. Usually children are most at risk of rupturing the eardrum by placing foreign objects in the ear. However, this can also happen to adults when improperly cleaning the ears.
Head trauma. Severe head trauma can also cause a ruptured eardrum.
How Is a Ruptured Eardrum Treated?
Below are some of the ways a ruptured eardrum is treated:
Home remedies. In many cases, a doctor will suggest a wait-and-see approach, during which you can take over-the-counter pain relievers and apply a warm, dry compress to manage discomfort.
Antibiotics. Taking antibiotics can prevent or treat an infection that caused your ruptured eardrum.
Patching. Patches can be applied to help the eardrum heal.
Surgery. In rare cases, a surgical procedure called a tympanoplasty may be required.
For more information about a ruptured eardrum, please call the specialists at Midwest Ear, Nose & Throat Specialists today.