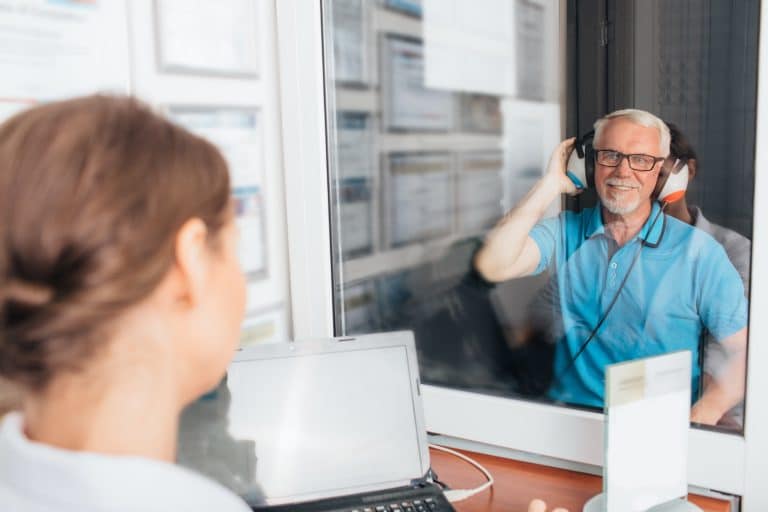 People who suffer from hearing loss wait on average 7 years before seeking help. Start your new year off with a gift to those you love and yourself and take the first step towards better hearing.
Get your hearing tested
Don't ignore the signs of hearing loss which could include, having trouble understanding other when they are taking to you, watching TV at high volumes and needing to see people's faces when they talk to you.
If you currently wear hearing aids it's also important to monitor your hearing for signs of change. Making sure you stay up to date on office visits with your audiologists can help make sure you are keeping your hearing aids working best.
If you notice a sudden drop off in your hearing at any time, this could be a medical emergency. Contact your doctor immediately.
Advocate for yourself
While wearing hearing aids can help greatly, asking for assistance can improve your ability to communicate tremendously.
Letting restaurants know you would like to sit in a quiet area so you can better hear those you are with, and letting people know someone in your party wears hearing aids so they can communicate effectively makes communication better for all parties involved.
Help remind friends and family to let you sit where you can hear most effectively.
Embrace technology – old and new
Hearing solutions are no longer a one fits all situation. Using your hearing aids effectively in conjunction with other assertive devices can make a big difference.
There are many types of listening devices that work with hearing aids including FM systems, captioned telephones, TV listening systems and smartphone apps. Ask your audiologist what they recommend or research options online.
Make this year your year for better hearing. Call us today to schedule your hearing test with one of our audiologists at 651-770-1363.