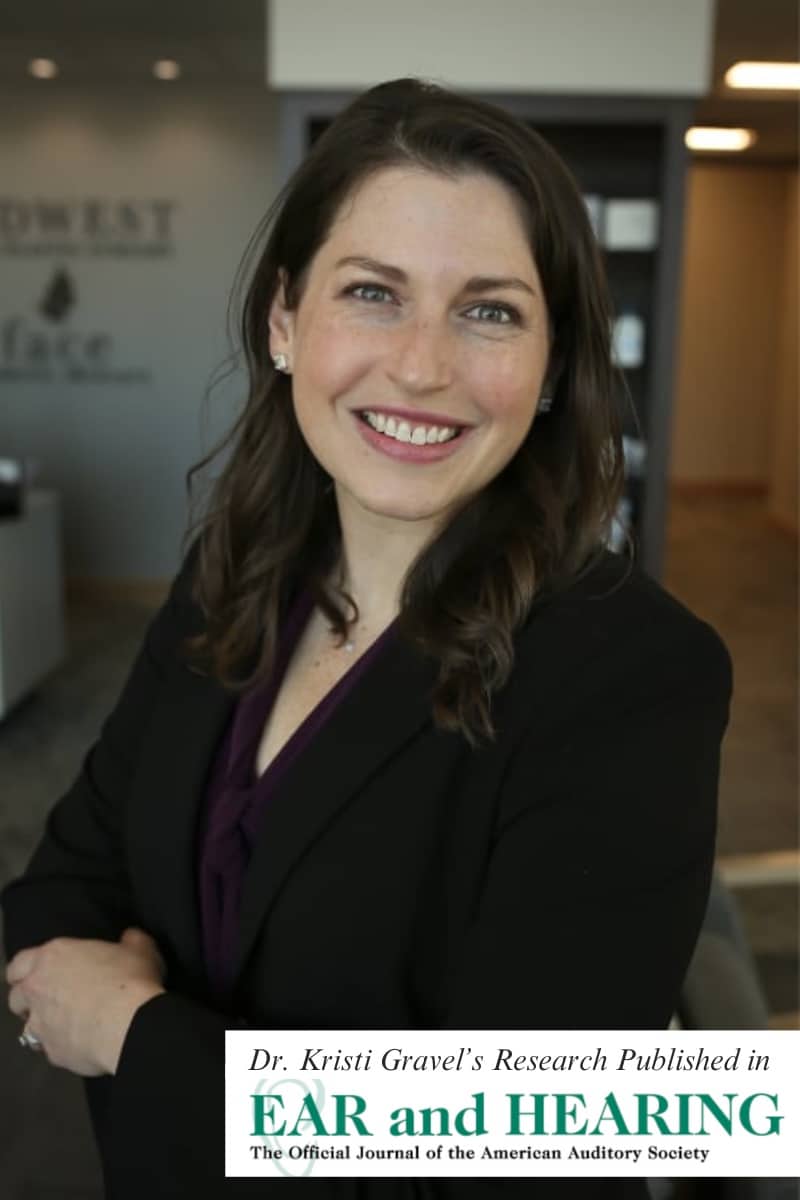 We're thrilled to share that Dr. Kristi Gravel, Director of Midwest Hearing, has been published in the prestigious 'Ear and Hearing' journal for her research on pediatric hearing loss associated with Congenital Cytomegalovirus (cCMV).
About the Research
The study focuses on pediatric hearing loss linked to Congenital Cytomegalovirus (cCMV). The research highlights that children who initially pass newborn hearing screenings may later develop sensorineural hearing loss (SNHL). The paper provides valuable data that will shape diagnostic and treatment plans going forward.
Why This Research Matters
Dr. Gravel's latest work is essential as it lends scientific weight to the call for long-term audiological monitoring in children, particularly those affected by cCMV. The study is likely to influence both current medical practices and future research initiatives.
Meet Dr. Kristi Gravel
Dr. Gravel joined Midwest Hearing in 2021 and is an established leader in audiology. She earned her Doctorate of Audiology from Washington University in St. Louis and an undergraduate degree with the highest distinction from the University of Iowa.
Her affiliations extend beyond her academic achievements. She is a past president of the Minnesota Academy of Audiology and holds memberships with the American Speech-Language-Hearing Association (ASHA), Academy of Doctors of Audiology (ADA) and ASHA Committee of Ambassadors, representing Minnesota.
Notably, Dr. Gravel holds Pediatric Audiology Specialty Certification (PASC), emphasizing her dedication to treating younger patients. Her goal is simple yet impactful: help each patient reach their full potential.
Dr. Gravel's recent publication reaffirms her as a frontrunner in the audiology field. We're excited to witness her ongoing contributions to science and patient care.
Looking Ahead
We congratulate Dr. Gravel on this impactful achievement. We're excited to witness her ongoing contributions to science and patient care.
For further details, read Dr. Gravel's article here.