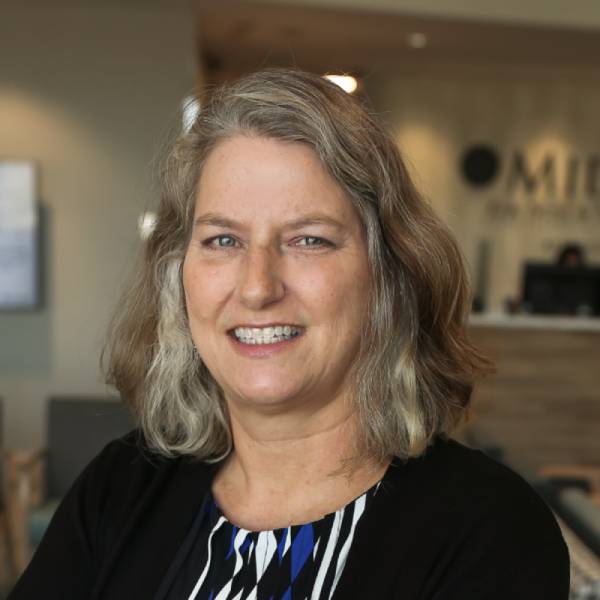 Judy Davison
Au.D. CCC-A


Judy Davison, Au.D. joined Midwest Hearing in 1996. She received her Doctor of Audiology Degree from Arizona School of Health Science in 2007 and a Master's Degree in Audiology from the University of Wisconsin – Stevens Point in 1989. Dr. Davison received her Certificate of Clinical Competence in Audiology (CCC-A) in 1990 and is a Minnesota Licensed Audiologist. She is a member of the American Academy of Audiology, the American Speech-Language-Hearing Association and the Minnesota Academy of Audiology. Dr. Davison serves patients in the Vadnais Heights office.
Specialties
Reviews
October 07, 2022

Judy is very good at listening. I really appreciated that. Thank you.
September 23, 2022

Audiologist—Judy and Dr. Carroll were extra helpful. I would be very willing to recommend them.
September 08, 2022

Judy Davison did an excellent job and is very pleasant to work with.
July 20, 2022

Judith Davidson – She listens carefully and resolves my concerns immediately. Thank you.
July 14, 2022

Judith was warm and friendly, as usual.
May 04, 2022

Judith was very good.
April 22, 2022

Judy Davison is awesome!!! 04/29/2022 – Judy is great.
February 11, 2022

Judy is always very helpful and takes good care of my dad. Thank you!
January 18, 2022

Judy Davison is so easy to work with. She is professional, but friendly. She always gives me as much time as I want, to answer any questions I have. She is always patient. I am so grateful she is there!
December 17, 2021

Judith is THE best and I thank her.
November 02, 2021

Judy Davison is always a pleasure to work with. She's great!
October 08, 2021

Judy Davison was very efficient, answered my questions to satisfaction, and helpful with suggestions.
May 28, 2021

Judith Davison gave me all the time and assurance I needed. I commend her for that and am grateful!
May 28, 2021

Judy Davison is wonderful. Patient and helpful.