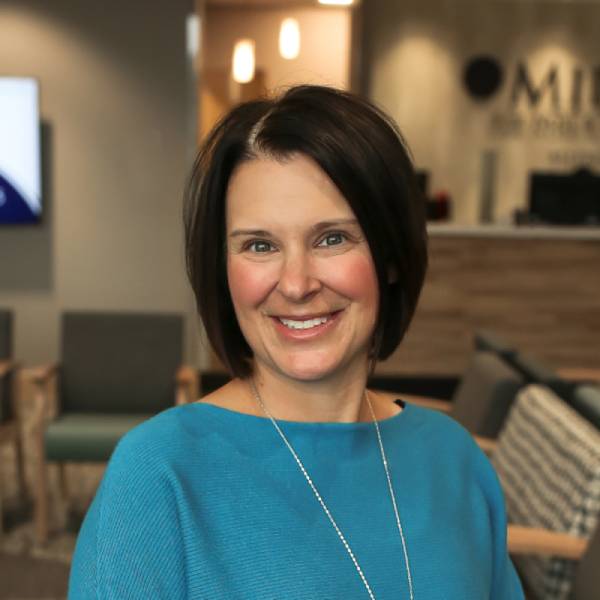 Jodie Mensink
Au.D. CCC-A


Jodie Mensink, Au.D. joined Midwest Hearing in 2003. She received her Doctor of Audiology Degree from Arizona School of Health Sciences in August of 2003 and a Master's Degree in Audiology from the University of Wisconsin-Oshkosh in 1997. Dr. Mensink received the Certificate of Clinical Competence (CCC-A) in Audiology in 1998. She is a Minnesota licensed Audiologist and a member of the American Academy of Audiology (AAA), the American Speech-Language-Hearing Association (ASHA) and the Minnesota Academy of Audiology (MAA). Dr. Mensink serves patients in the Woodbury office.
Specialties
Reviews
January 06, 2022

Jodie Mensink and also the cochlear team have been outstanding and so helpful. Couldn't ask for anyone better.
November 09, 2021

Jodie Mensink explains everything and I leave very informed. She is super nice and I enjoy my appointments with her.
September 17, 2021

Jodie M. has helped me for many years and is always very helpful and kind.
June 17, 2021

Had excellent care from both Jodie Mensink and Dr Carroll.
June 12, 2021

Outstanding service from Jodie for nearly ten years. I will be ordering new hearing aides later this year??
May 27, 2021

Dr Jody is great!
May 05, 2021

Every provider I saw was just too notch. They explained everything and told me exactly what to expect. I was very impressed, and I have told several friends with similar issues to make an appointment.