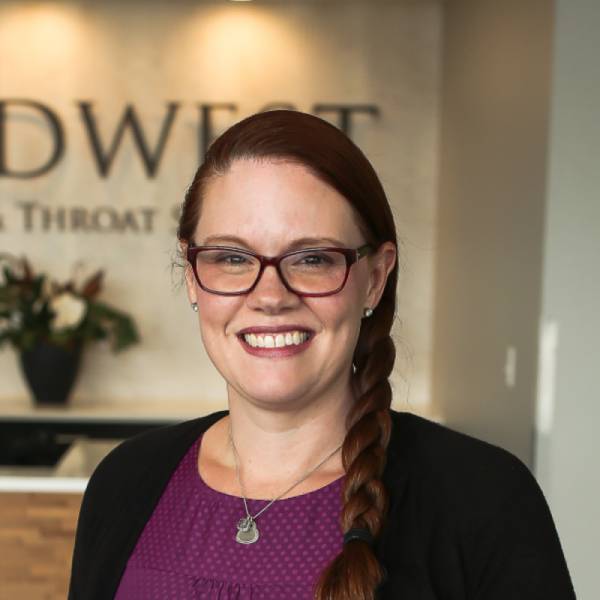 Jamie Kirchoff
Au.D. CCC-A

Jamie Kirchoff, Au.D. joined Midwest Hearing in 2007. She received her Doctor of Audiology Degree from the Universities of Wisconsin Stevens Point and Madison and a Master's Degree in Audiology from the University of Wisconsin-Stevens Point in 2006. Dr. Kirchoff received the Certificate of Clinical Competence (CCC-A) in Audiology in 2007. She is a Minnesota licensed Audiologist and a certified Minnesota Department of Health Hearing Instrument Dispenser. She is a member of the American Speech-Language-Hearing Association (ASHA), a member of the American Academy of Audiology (AAA), and the Minnesota Academy of Audiology (MAA). Dr. Kirchoff serves patients at the Eagan office. Dr. Kirchoff maintains a broad patient demographic including pediatric to adult populations. She enjoys improving patients' quality of life by selecting and fitting hearing instruments best suited for their lifestyle.
Specialties
Reviews
January 21, 2022

Dr Jamie is always the best! She obviously enjoys helping us and always makes me feel exceptional. Thank you for all you do!
January 08, 2022

Jamie Kirchoff was great in explaining my hearing loss to me and what type of new hearing aids would work best and why. Pricing was upfront with no pressure to make a decision. Came home and discussed my new hearing aids with my husband and we had some questions – I emailed Jamie and she got back to me right away with the answers. Couldn't have made the process any easier.
December 23, 2021

Jamie Kirchoff:  Excellent
October 20, 2021

Jamie Kirchoff, always the best!!!
October 14, 2021

Jamie listens and is excellent at what she does.
September 26, 2021

Dr. Jamie Kirchoff is an outstanding audiologist. Hearing loss can be very upsetting and she has the patience and understanding to make you feel it's okay. She is right there with you. She went well above and beyond when I told her I was just diagnosed with breast cancer. I do not know what I would do if she ever left your company.
September 01, 2021

Dr. Jamie in the Eagan office. She is the best.
August 28, 2021

Dr. Jamie Kirchhoff is excellent. Our hearing exams were comprehensive and professional. She clearly explained the causes of our hearing loss and what our hearing aids could and could not do. Her attention to detail and fine-tuning my wife's hearing aids was perfect.
August 31, 2021

Dr Jaimie K always goes above and beyond for her patients. Always willing to do whatever possible she can do to fix hearing aids within a budget. Amazing customer skills.
July 09, 2021

Dr. Kirchhoff is great!!
July 24, 2021

Jamie Kirchoff is the best!