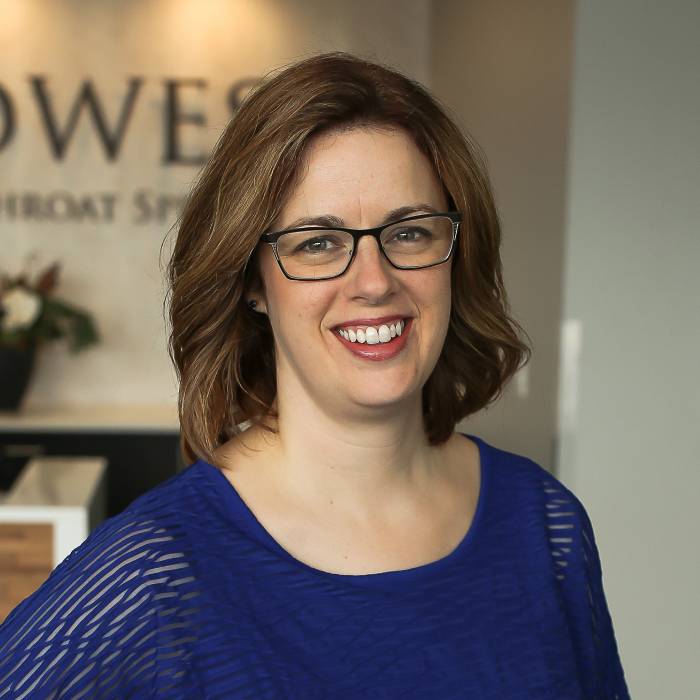 Carrie Bell
Au.D. CCC-A

Carrie Bell Au.D. joined Midwest Hearing in 2019. She received her Doctor of Audiology Degree from the University of Minnesota in 2007 and a Master's Degree in Audiology from the University of Minnesota in 2004. She is a member of the American Academy of Audiology and the American Speech Language Hearing Association. Dr. Bell serves patients at our Vadnais Heights and Eagan clinics.
Specialties
Reviews
November 29, 2022

Carrie made me feel comfortable immediately, and glad to have been referred here by my previous Audiology service in Mankato. So happy to have my Audiology problem solved!
November 09, 2022

Carrie Bell was exceptional! She taught me how to use my hearing aids and adjusted the ear buds so they didn't hurt. She is very professional, yet friendly and warm. She took time to make sure I was confident in the best use of my aids!
October 29, 2022

Dr. Carrie Bell is fabulous! Clearly expert knowledge, gives very clear explanations and directions. Also is a very pleasant person when dealing with patients. Top Notch!!!!
October 28, 2022

Dr Carrie Bell does a great job! And the facility is very nice and convenient.
October 03, 2022

I really appreciated the extra time and patience Carrie Bell took to answer my questions about the testing she performed.
September 17, 2022

Carrie Bell was very thoughtful and kind to my ninety year old mother. If only mire people were like Ms. Bell, the world would be a better place.
September 03, 2022

Carrie Bell was so pleasant and helpful to work with and answered all of my questions. What a joy when it was an easy fix to not be made to feel dumb.
August 19, 2022

I've enjoyed having Carrie Bell as my audiologist. I think she is very knowledgeable about hearing impairment and has been most helpful in answering my questions.
August 16, 2022

Carrie Bell very patient and kind. Great person and customer service.
July 30, 2022

Dr. Carrie Bell is awesome. So easy to work with regarding my hearing health!!
July 29, 2022

My audiologist was excellent. She explained the results of the hearing tests and provided a hearing aid to fit my needs. I would highly recommend her to other patients.
July 26, 2022

Dr. Bell is in a word OUTSTANDING.
July 22, 2022

I always enjoy seeing Carrie Bell, Au.D. She's an outstanding employee!!! 🙂
July 07, 2022

I have worked with Carrie and Jaimee. They are very nice to work with and very helpful and professional and knowledgeable.
July 07, 2022

Dr. Carrie Bell provided excellent care to my 3 year old daughter.
May 22, 2022

Dr. Carrie Bell is great to work with. She is very courteous.04/08/2022 – Dr Carrie Bell is always so helpful. She is very up to date as to what's available for my special needs for my hearing loss. I trust her recommendations completely. It's so important to be comfortable with your doctor concerning what's best for me.
May 07, 2022

Carrie Bell is always so caring and personable, while balancing information and technical expertise needs as well.
April 29, 2022

The audiologist I saw is outstanding in all ways and I have already sent several people her way.
April 26, 2022

Great service and personal care.
April 14, 2022

Dr. Carrie Bell is attentive, thorough, knowledgeable and patient. She answers all questions fully and resolves my hearing aid issues efficiently.
March 09, 2022

Dr. Carrie Bell was very thorough, helpful and understanding during the hearing test and consultation for my new hearing aids.
December 03, 2021

It is great working with Dr. Carrie Bell. She is very helpful.
November 10, 2021

Carrie Bell continues to be very personable and conscientious. I recently read an article by a doctor about treating the patient as a person, not just a case, and that's how she made me feel. She treated me with TLC: )
October 26, 2021

Carrie Bell was one of best audiologists I have had!
September 24, 2021

Dr. Carrie Bell has been very helpful with answering questions on my new hearing aids.
September 10, 2021

Carrie was excellent, knowledgeable, polite, helpful and very personable.
August 21, 2021

Carrie Bell did an excellent job explaining my hearing options.
August 20, 2021

Carrie was very professional, thorough, caring and compassionate!
August 13, 2021

Carrie Bell is excellent. She is very personable which I loved. Can't say enough about her.
June 29, 2021

From the moment of walking in the office, everyone was warm, welcoming and professional.
June 24, 2021

Carrie Bell is great to work with.
June 20, 2021

Dr Carrie has been the most patient and caring provider. Always makes me feel like I'm her only patient.
May 30, 2021

Dr. Carrie Bell was just wonderful with my 89 yr. old mother. Just the best we could have hoped for!! Please commend her!
May 20, 2021

Give Carrie Bell a gold star. She is always very sure to make sure I understand what she's explaining. Very helpful for my decision making.