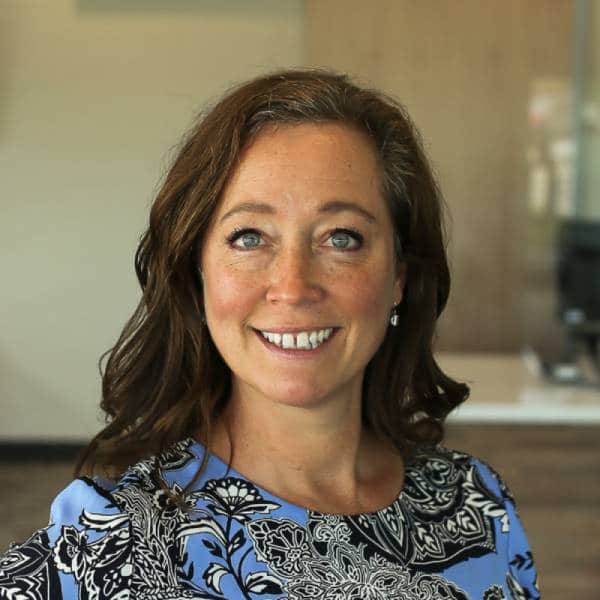 Anne Zowin
Au.D. CCC-A


• Anne Zowin, Au.D. joined Midwest ENT specialists and Midwest Hearing in the fall of 1996.
• She received her Doctor of Audiology Degree from the Arizona School of Health Sciences in 2004 and her Master's Degree in Audiology from the University of Wisconsin – Stevens Point in 1995.
• Dr. Zowin maintains her Certificate of Clinical Competence (CCC-A) in Audiology which was also obtained in 1995.
• She is a Minnesota Licensed Audiologist and a certified Minnesota Department of Health Hearing Instrument Dispenser.
• She is also a member of the American Academy of Audiology, the American Speech-Language-Hearing Association, and the Minnesota Academy of Audiology.
• Dr. Zowin serves patients at our Vadnais Heights clinic location.
Specialties
Reviews
October 28, 2022

Anne Zowin is just excellent!!
October 22, 2022

Dr. Anne Zowin us the best! She does an excellent job of tending to my hearing issues and concerns.
October 11, 2022

Anne Zowin does a excellent job and Is always shows concern when I have appointment.
October 06, 2022

Ann Zowin is so helpful with all that we need. Have referred many.
September 22, 2022

Anne Zowin has provided exceptional care over the many years I have been a patient/client. She is an A+
September 10, 2022

Ann Zowin is absolutely wonderful. Always good service. Very knowledgeable. I would highly recommend!
August 11, 2022

Ann Zowin is great.
August 11, 2022

Ann Zowin is the best. I couldn't be happier with the treatment I've received.
August 09, 2022

Very friendly/nice at front desk. Very impressed with Ann (audiologist), and think Dr Gendron is fantastic.
August 05, 2022

Excellent job by Dr Anne Zowin in explaining the options, and benefits of the various hearing aids. Very receptive to questions which were well answered.
August 05, 2022

I appreciate the excellent service provided by Anne Zowin. She is a pro!
August 03, 2022

Anne Zowin is great!
July 26, 2022

Dr. Zowin has always provided excellent service to and communication with me for about 15 years. Tell me, who's luckier Midwear ENT or me?
July 14, 2022

Anne Zowin is the best! She always takes care of problems with my hearing aids when she can. And finds out how to fix it no matter what! She always goes above and beyond!
July 14, 2022

I've been working with Anne Zowin for many years and have always gotten outstanding service from her. She's very kind, patient and knowledgeable.
July 08, 2022

Dr. Ann-none better than her!
July 02, 2022

Ann Zowin is the person who helped me she was so nice and very understanding I had a lot of questions she was so nice to answer everything thank you Ann for being so kind you are awesome.
June 25, 2022

Appreciate Anne Zowin's response to my requests to correct my problems and schedule a convenient time to meet.
June 14, 2022

Ann did an excellent job accommodating my hearing needs and Dr Gendren is always great as well.
June 07, 2022

Anne Zowin and Dr Daniel Carroll were both fantastic. I would recommend them to anyone.
June 03, 2022

Anne is very informative and helpful.
June 01, 2022

I always appreciate Anne Zowin's expertise and patience in listening to concerns regarding my hearing aids and resolving them.
May 04, 2022

I couldn't be happier with Anne Zowin. She is worth the 30 minute drive although there are a few closer locations to me.
May 03, 2022

I can't say enough about Anne Zowin. She is ALWAYS so helpful, friendly and willing willing to take the extra step to solve a problem. I won't go anywhere else!
April 29, 2022

Anne Zowin does a great job of explaining the technology and making recommendations that are practical and economical. Very personable,, knowledgeable and understandable.
April 23, 2022

Yes, I'd like to recognize outstanding service from Ann Zowin. She's always so helpful and efficient.
April 21, 2022

Anne Zowin has been wonderfully patient with me as I learn about and become familiar with my hearing aid.
April 16, 2022

Anne Zowin is lways helpful and friendly.
April 15, 2022

Dr Anne Zowin is super provider, with excellent professional and compassionate advise snd services. I value her with great respect and regard.
April 14, 2022

Anne Zowin has always provided good professional advice and solutions in a timely and courteous manner.
April 03, 2022

Dr Anne Z. Was extremely helpful and I was early for my appointment and she called me back before my appointment time!!
February 11, 2022

Dr. Anne is very capable and personal. She takes good care of me and my needs
Decdember 03, 2021

Thank you Anne for your time you spent with me. D. J.
November 03, 2021

Always been impressed by the whole staff. Anne Zowin is fantastic in assisting with my needs.
October 13, 2021

Dr. Zowin. Provided me with her usual superior service.
October 06, 2021

Audiologist Anne Zowin and Dr. Kristin Gendron were great. They listened to me as I told them about the incident I had with my eardrum and were so caring as they tested my hearing and examined me. The nurse (I can't remember his name) who brought me into the exam room was also great, he was so patient with me as I told him what had happened as he filled in my information on my chart. The staff at the front desk were very friendly and caring. Very caring and professional group of people!
September 15, 2021

Anne Zowin did an outstanding job with my appointment. She was very helpful with picking out and demonstrating my choice for hearing aids. I would recommend her to my friends and family. I am looking forward to working with her in this hearing process.
September 15, 2021

Anne always handles my issues very thoroughly and with great courtesy.
September 03, 2021

Anne the audiologist was very thorough, accommodating and was able to answer all my questions. The woman at the intake desk was super helpful and extremely pleasant.
August 25, 2021

Anne Zowin has been incredible. My husband and I both have fairly new Phonak aids. He passed unexpectedly several months ago. He had many accessories to improve his hearing in public places. They are compatible with my aids. She is working very hard to make these work for me. She is always pleasant, and my husband and I think she is very good and quite professional. I know I will receive the best of care and I like doctor who has been checking my ears. Thanks. A.A.
August 11, 2021

Anne Zowin is fantastic to work with. Have always appreciated the entire staff which is why I came back for new hearing aids.
August 06, 2021

Anne Zowin is so very exceptional in her concern and patience.
July 14, 2021

Anne in hearing aid audiology is patient, thorough, and excellent to work with.
June 09, 2021

Anne Zowin is the best and made my hearing aids work as they were designed for.
June 09, 2021

Anne Zowin is excellent in knowledge, problem solving, and customer service.
May 22, 2021

As always Anne Zowin was great! Took care of my hearing aid problem quickly. I have been seeing her for years and she's the best!!
May 22, 2021

Anne, the Audiologist, did exceptionally well in helping with my hearing aids.