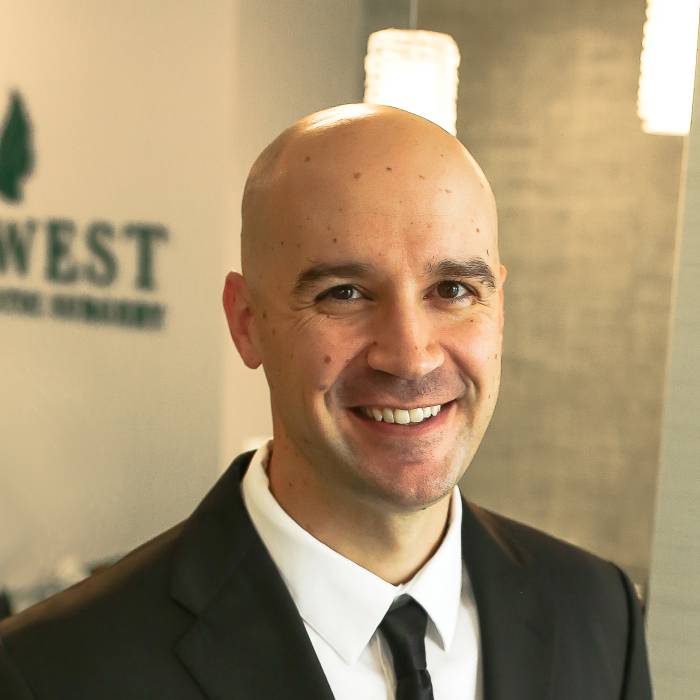 Ronald J. Schroeder II
M.D.


Board-certified in Otolaryngology. Fellowship trained in facial plastics and reconstructive surgery with an emphasis on non-surgical and surgical cosmetics. Dr. Schroeder is a facial plastic and reconstructive surgeon with Midwest Facial Plastic Surgery.
Dr. Ron Schroeder was initially drawn towards a career in medicine after witnessing the intense love and passion his father-in-law, a doctor specializing in infectious diseases, had for his profession. Wanting to one day experience a similar sense of career fulfillment, Dr. Schroeder decided to follow a comparable educational pathway. After graduating with a Bachelor of Science from the University of Madison in Wisconsin, he went on to earn his medical degree from the Wright State University Boonshoft School of Medicine in Ohio as a member of the prestigious Alpha Omega Alpha medical honors society.
After medical school, Dr. Schroeder traded the Midwest for the East Coast and completed his Head and Neck Surgery residency at SUNY Upstate Medical University in Syracuse, New York where he was a three-time winner of the SUNY Upstate Temporal Bone Dissection Award.
It was at this stage of his training that Dr. Schroeder became fascinated with the specialty of plastic surgery, especially cosmetic surgery. He relished the complexity of balancing form, function, skill, and artistry with the unique needs each patient presented. This exciting challenge was especially evident in surgeries such as rhinoplasty, in which the function of breathing has a reciprocal relationship with an enhanced aesthetic outcome.
It was also during residency that Dr. Schroeder's natural aptitude as an educator became more prominent; a skill very much appreciated by his patients. As a senior resident, he was awarded the Robert M. Kellman Resident Teaching Award. Like his co-surgeons at Midwest Facial Plastic Surgery, Dr. Schroeder believes in the sense of empowerment that patients feel when they fully understand the options and outcomes available to them. He knows that the world of plastic surgery is rife with myths and misconceptions due to how the entertainment industry portrays it. In turn, Dr. Schroeder feels strongly about educating his patients to help remove any stigmas that may act as mental roadblocks to pursuing surgery.
After residency, Dr. Schroeder's keen interest in cosmetic surgery led him to embark upon a fellowship in Facial Plastic and Reconstructive Surgery at the renowned Langsdon Clinic in Memphis, Tennessee. Here, he assisted and practiced directly under Dr. Phillip Langsdon, the 2018-2019 President of the American Academy of Facial Plastic and Reconstructive Surgery. Dr. Langsdon is both Professor and Chief of the University of Tennessee's Division of Facial Plastic Surgery, and a nominee for the Best Doctors in America List by Woodward/White, Inc and the Guide to Americas' Top Physicians by Consumer's Research Council of America.
During his fellowship, Dr. Schroeder focused on cosmetic facial surgeries, including facelift, necklift, eyelid surgery, browlift, and fat grafting. He also enjoyed extensive training on non-surgical rejuvenating treatments such as BOTOX®, dermal fillers, and laser skin resurfacing. As a result, he is a proponent of the synergist benefits of both non-surgical and surgical options and their ability to turn back the clock on an aging appearance.
Dr. Schroeder has immense respect and compassion for the correlation between how we look and how we feel. He is a firm believer in the transformational power of plastic surgery to not only enhance what's on the outside but also reclaim the confidence that may have been compromised on the inside. Dr. Schroeder feels honored by the trust that patients place in him and, in turn, delivers an exceptionally warm and friendly caliber of patient care to make you feel heard, safe, and comfortable on your journey to loving the way you look!